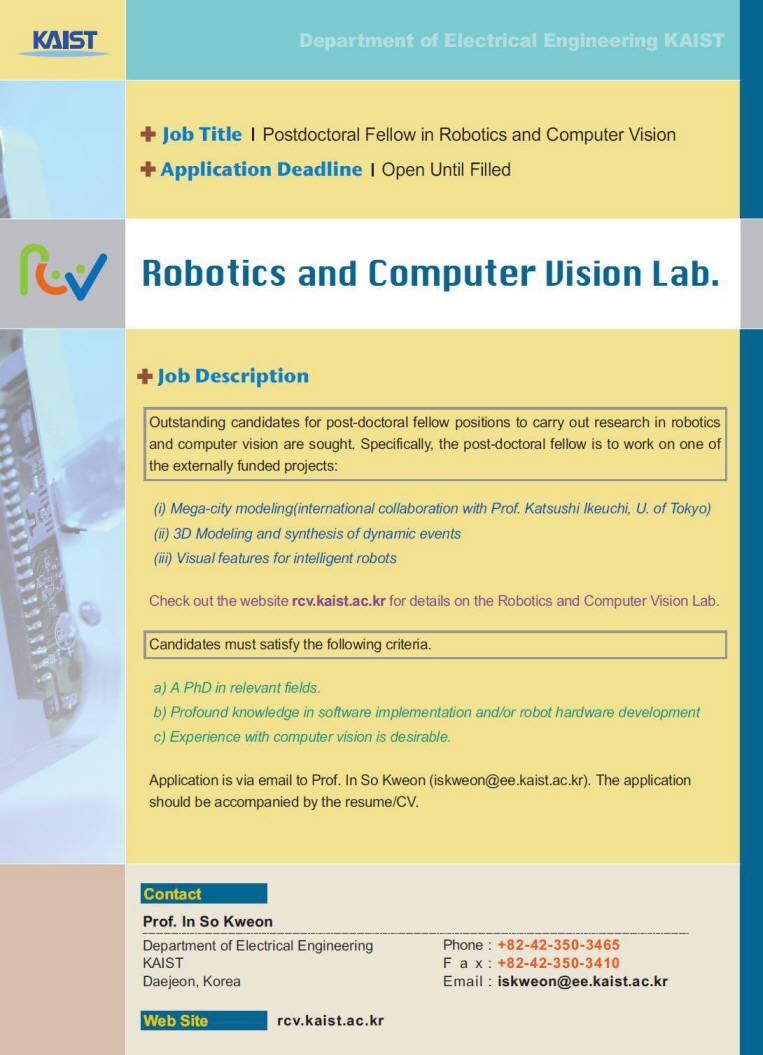 Description:
The RCV laboratory of Prof. In So Kweon in KAIST EE is seeking highly motivated postdoctoral fellows to develop and study computer vision technology for the advanced visual imaging and display areas. The long-term research goal of the RCV Lab is to develop robust computer vision methods for robotic, working in real-world environments, and multi-media applications.
The ideal candidates will have or be close to obtaining a Ph.D. with a strong background in Computer Vision or related image processing fields. Strong problem-solving skills, creative thinking, and the ability to build new software applications are required. Good communication skills and fluency in both spoken and written English will be a strong plus. The main responsibilities will also involve active collaborations with other research groups to look for the future directions in Visual Imaging and Display fields.
Please send a CV, brief statement, and contact information for two references to the e-mail address below.
Contact: Ms. Ji Eun Jang
E-mail: twinj@ee.kaist.ac.kr
Phone: +82-42-350-8065