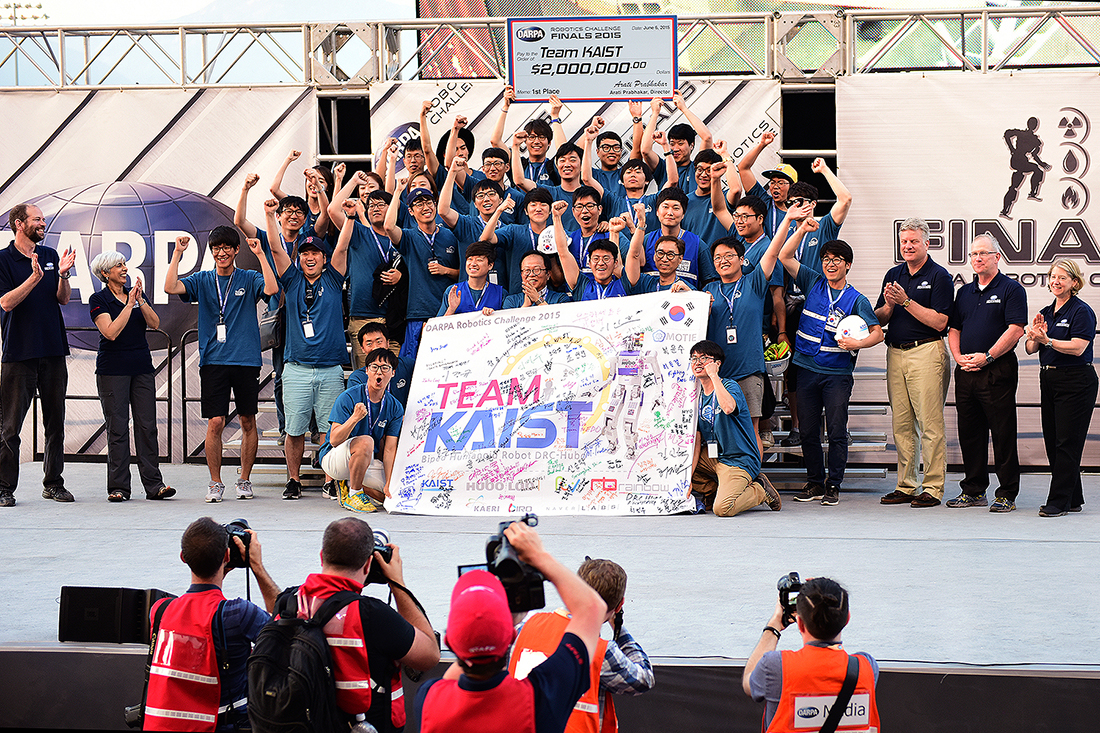 https://sites.google.com/site/iwshimcv/drc-finals-2015
Hubo, the humanoid robot from KAIST, was awarded first place in the DARPA Robotics Challenge (DRC), one of the leading competitions in robotics, with the cooperative efforts between Professor In So Kweon's Robotics and Computer Vision Lab (RCV) and Professor Jun Ho Oh's HuboLab.
The RCV Lab designed the eyes and the brain for Hubo for it to understand its surroundings and maintain a level of autonomy crucial for the given mission scenario of a harsh disaster event.
The events of the competition firmly established KAIST, and also Korea in extension, as a strong contender to look out for.
For more details, please find the link in the below.
https://sites.google.com/site/iwshimcv/drc-finals-2015